SATURDAY APRIL 22, 2023
12 p.m. – 4 p.m.
Malvern, PA
Softly call the Muster…
Join us for one of the greatest A&M traditions. While the "official" campus Muster is
held on April 21 each year, the Delaware Valley A&M club typically holds our
own Muster gathering during the weekend to maximize number of attendees.
Scroll down for full information, or click one of these words to jump to a section:
Buy Tickets  |  Menu  |  Sponsor  |  Auction  |  Speaker
Volunteer   |  Roll Call   |  Transportation  |  Muster Tradition
_________________
EVENT INFO
Saturday, April 22, 2023
12 p.m. – 4 p.m.
240 Lancaster Ave, Malvern, PA 19355
"McKenzie Brew House"
Tickets:
$45 – ages 13 and older
$28 – ages 4 to 12
Free – 3 and under
This is an open public event, and not limited to just DVTAMC members or Aggies.
All friends and family are welcome!



*Note: Ticket purchases are non-refundable after Sat. April 15 at 12 p.m.
If you prefer to not buy tickets online or with card,
email DelValAMC@aggienetwork.com with number of tickets you want
and an invoice will be sent to you for check payment.

Transportation:
If you have transportation needs, we have suggestions!
1) Request to carpool with someone (fill out form below)
[Note: if we have enough people request a ride from one area,
we will coordinate a shuttle from that area]
2) Take train to Malvern SEPTA station – we'll pick you up!
3) Uber (average about $40 from Center City on UberX)
Train details:
The Paoli/Thorndale train goes from
Jefferson station to Malvern. It is only a 6-minute
drive from the Malvern station to the Muster site.
If you contact us ahead of time to let us know you will
be taking the train, we will pick you up from Malvern station for free!
The train departs Jefferson at 8:40 a.m. arriving Malvern at 9:33 a.m.
or departs Jefferson at 10:40 a.m. arriving at Malvern at 11:33 a.m.
For the full Paoli/Thorndale schedule, click here.
If you want to sign up to request a ride, click here to fill out the form.
(Or, if you're willing to lend a ride, fill out the form too!)
If we receive enough Ags from one area requesting a ride (ex: Center City)
we may explore a private shuttle to Muster from that area.
_________________
SPEAKER
CHRIS VALLETTA '00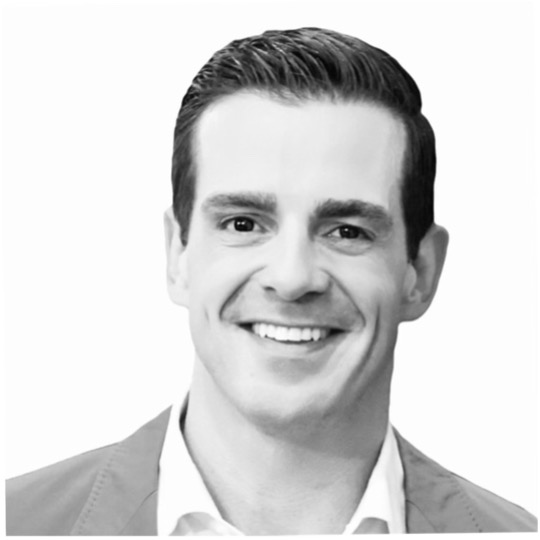 Chris Valletta '00 is an award-winning entrepreneur, author, media contributor, TEDx Speaker, and former NFL Player. With a passion for using athletic performance principles to achieve business success, Chris has developed an established track record of launching and scaling several multi-million-dollar ventures. He is the Co-Founder of MISSION, the established leader in Cooling and Heat-Relief Innovations that improve comfort, safety, and performance for anyone who lives, works, or plays in the heat, and he is the author of "Team WORKS!," a book that converges athletic principles with business success. He has served as an Advisor to the NFL and Commissioner Roger Goodell on issues of personal-conduct policy revisions and overall brand strategy. He is a regular independent contributor to Fox News, Fox Business, CNN, and MSNBC on business, workplace performance, entrepreneurship, and athletics matters.
Chris is an active supporter of Texas A&M, including as an Entrepreneur in Residence for the McFerrin Center for Entrepreneurship, a Representative at Large for the Association of Former Students, and as a member of the Board of Directors for the Texas A&M Lettermen's Association. In his work at A&M, Chris pioneered a new program for Student Athletes called AmplifyU, a first-of-its-kind partnership between the Athletic Department and Business School with a specific goal of preparing a new generation of emerging business leaders: Student Athletes.
In addition to Chris's first book, Team Works!, he has authored over 50 articles and given a TEDx talk on the topic of athlete leadership in business.
Chris received his Bachelor's degree in Speech Communication/Rhetorical Theory and Political Science from Texas A&M University and completed the Executive Program in Entrepreneurship & Launching New Ventures from Harvard Business School.
Chris is married to Liliana Gil Valletta, and has two sons.
_________________
MENU
Fresh fruit bowl //  Tossed field green salad with white balsamic vinaigrette
Brioche french toast with maple syrup  //  Classic eggs benedict
Scrambled eggs  //  Smoked bacon
Black forest ham  //  Griddled hash browns  //  Macaroni 'n cheese  //
Chicken breast marsala with wild mushrooms  //  Classic chicken salad
Roast cauliflower with creamy fontina cheese sauce
Mini assorted crème puffs & chocolate eclairs
Fresh sliced strawberries scented with Cointreau  //  Chocolate mousse
Beverages Include: Water, Tea, Soda
Alcohol Available For Purchase Via Cash Bar
_________________
SPONSORS
2023 Sponsors:
Your Business Name Here (E King Gill sponsor)
We are seeking event sponsors to help maximize the scholarship funds we raise.
Sponsorship levels are:
$750 – "Good Bull" title sponsor
(Includes: four tickets to event at reserved front table with featured speaker, option to have a banner or informational table displayed near registration table, logo/name displayed on all table tents, logo/name included on Muster emails to club membership, logo/name displayed on website, name/logo displayed on happy hour slideshow, option to introduce Muster speaker or participate in Muster program)
$500 – "Reveille" level sponsor
(Includes: four tickets, name displayed on table tents, name displayed on website, name/logo displayed on happy hour slideshow, option to participate in Muster program)
$200 – "Maroon" Printed Programs level sponsor
(Includes: two tickets to event, 1/2 page ad in front cover page of printed Muster guide handed to all attendees, name displayed on table tents, name on website).
$100 – "E King Gill" level sponsor
(Includes: two tickets to event, name displayed on table tents, name on website, name in printed program handed to attendees).
You can purchase a sponsorship by using the purchase tickets link or by
contacting us at DelValAMC@aggienetwork.com
_________________
AUCTION
To help raise money for our scholarship fund, we will have a silent auction.
If you're interested in donating an item to the auction, please
email us at DelValAMC@aggienetwork.com
We turn away no item, no matter how small! Even Wawa gift cards!
These items are currently featured in our auction:
| | | | |
| --- | --- | --- | --- |
| Baseball Coach Jim Schlossnagle signed ball  | Round of golf at private Doylestown Country Club | Basketball Coach Buzz Williams signed ball | Item 4 TBD |
| Item 5 TBD | Item 6 TBD | Item 7 TBD | Item 8 TBD |
| Item 9 TBD | Item 10 TBD | Item 11 TBD | Item 12 TBD |
_________________
VOLUNTEER
Interested in helping out? Fill out the form below and we'll contact you!
_________________
MUSTER ROLL CALL
At each Delaware Valley A&M Club Muster, we call out the names of
any member within our club boundaries that has passed away in the
prior year. We pull our list from the Association of Former Students,
however if you would like to submit a name for roll call please fill out
the form below or contact us at delvalamc@aggienetwork.com
We do call any names that are "Aggies by marriage" or have some
direct association with an Aggie in our club (child, relative, former A&M professor, etc).
You do not have to attend our Muster in order to have a name called.
_________________
TRANSPORTATION
Want to come to Muster but don't have an easy way to get there?
Willing to offer a ride to an Ag that may live near you?
Fill out the form below and we will attempt to match up Ags for carpooling!
Or, if you plan on taking the SEPTA train to the Malvern station,
fill out this form so we know to come pick you up!
(Note: we will not share your info publicly, including directly with a possible driver or rider.
We will discuss information with you first before providing out your contact info
with another person, and we will remain involved in those planning discussions.)
_________________
MUSTER TRADITION
Muster is one of the most time-honored traditions at Texas A&M, and is held on April 21 every year.  Informal gatherings began as early as 1883, but the event was officially recognized in 1922. What Texas A&M students feel is not just the camaraderie of fellow Aggies, it is the Spirit of hundreds of thousands of Aggies who have gone before us, and who will come after us. Muster is how that Spirit is remembered and celebrated, and it will always continue to unite Texas A&M and the Aggie family.  Today, Muster is celebrated at more than 300 locations worldwide.
To learn more about Muster, click here to go to A&M's website.