SATURDAY OCTOBER 2, 2021
12 p.m. – 3 p.m.
Elkins Park, PA
CLICK TO BUY
Texas is coming to the East Coast!
Join us for our annual Fall BBQ fundraiser! The event features a Texas-style cookout, a silent auction, cornhole & "tailgate" games, and some fellowship with other Aggies.
All funds raised from the event directly go to the Delaware Valley A&M Club's scholarship fund which helps send area PA/NJ/DE students to Texas A&M.
Scroll down for full information, or click one of these words to jump to a section:
Buy Tickets  |  Menu  |  Sponsor  |  Auction  |  Volunteer  |
_________________
EVENT INFO
Saturday, October 2, 2021
12 p.m. – 3 p.m.
8310 Brookside Rd, Elkins Park, PA 19027
(This location has indoor and outdoor seating options, so the event is rain or shine)
Tickets:
$30 – ages 13 and older
$12 – ages 7 to 12
Free – 6 and under
This is an open event to all, and not just limited to only DVTAMC members or Aggies.
All friends and family are welcome!



*Note: Ticket purchases are non-refundable after Tuesday Sept. 28 at 11:59 p.m.
If you prefer to pay with cash or check, you may still use
the button above, and at the checkout cart there is a an option
to "Pay By Cash / Check". Or, if you do not prefer to buy
online, email DelValAMC@aggienetwork.com with number of tickets you want
Contact Jordan Meserole with questions including mailing address to pay by check.
Activities:
Tailgate games like cornhole
Silent Auction
College football on the big screen
Transportation:
TRAIN: The Elkins Park station is 0.9 miles from the event site. It has
direct service to Center City. If you need a ride, we will come pick you up from the station!
BUS: Bus route 28 stops 1 block from the event site at the corner of
Brookside Rd & Cadwalader Ave. (Route 28 goes through Fern Rock hub)
We also suggest carpooling!
If you want to sign up to request a ride, click here to fill out the form.
(Or, if you're willing to lend a ride, fill out the form too!)
_________________
MENU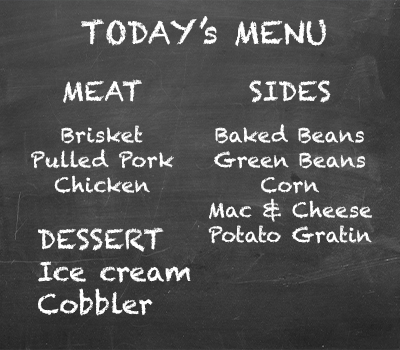 Beverages: Water, Tea, Dr. Pepper, Miller Lite, Shiner Beer, Lone Star Beer
_________________
SPONSORS
We are seeking event sponsors to help maximize the scholarship funds we raise.
Sponsorship levels are:
$300 – "Good Bull" title sponsor
(Includes: six tickets to event, option to have a banner or informational table displayed, logo/name displayed on table tents, logo/name included on the next two club emails to entire roster, logo/name displayed on website)
$150 – "Blue Bell" level sponsor
(Includes: four tickets, name displayed on table tents, name/logo placed on all ice cream tubs and logo prominently displayed on ice cream table, logo/name displayed on website)
$75 – "Maroon" level sponsor
(Includes: two tickets to event, name displayed on table tents, name on website).
_________________
AUCTION
To help raise money for our scholarship fund, we will have a silent auction.
If you're interested in donating an item to the auction, please
email us at DelValAMC@aggienetwork.com
We turn away no item, no matter how small! Even WaWa gift cards!
These items are currently featured in our auction:
| | | | |
| --- | --- | --- | --- |
| TBD | TBD | TBD | TBD |
| TBD | TBD | TBD | TBD |
| TBD | TBD | TBD | TBD |
_________________
VOLUNTEER
Interested in helping out? Fill out the form below and we'll contact you!
_________________
TRANSPORTATION
Want to come to the BBQ but don't have an easy way to get there?
Willing to offer a ride to an Ag that may live near you?
Fill out the form below and we will attempt to match up Ags for carpooling!
(Note: we will not share your info publicly, including directly with a possible driver or rider.
We will discuss information with you first before providing out your contact info
with another person, and we will remain involved in those planning discussions.)