SATURDAY SEPTEMBER 9, 2023
2:30 p.m. – 6:30 p.m.
Wilmington, DE
CLICK TO BUY
Texas is coming to the East Coast!
Join us for our annual Fall BBQ fundraiser! The event features a Texas-style cookout complete with Blue Bell ice cream and Shiner beer, the Aggie football game on the big screen, cornhole & "tailgate" games, option to swim, silent auction, and some fellowship with other Aggies.
All funds raised from the event directly go to the Delaware Valley A&M Club's scholarship fund, which helps send area PA/NJ/DE students to Texas A&M.
Scroll down for full information, or click one of these words to jump to a section:
Buy Tickets  |  Menu  |  Sponsor  |  Auction  |  Volunteer  |
_________________
EVENT INFO
Saturday, September 9, 2023
2:30 p.m. – 6:30 p.m.
Generously hosted in the backyard of Nanette Oddo '89
105 Wynleigh Dr. East, Wilmington, DE 19807
(The house has a fully large indoor event room, so the event is rain or shine)
Tickets:
$30 – ages 13 and older
$10 – ages 7 to 12
Free – 6 and under
Ticket price includes all you can eat food and beverages
This is an open event to ALL, and not just limited to only DVTAMC members or Aggies.
All friends and family are welcome!



*Note: Ticket purchases are non-refundable after Tuesday Sept. 5 at 11:59 p.m.
If you prefer to pay with cash or check, you may still use
the button above, and at the checkout cart there is a an option
to "Pay By Cash / Check". Or, if you do not prefer to buy
online, email DelValAMC@aggienetwork.com with number of tickets you want
Contact Jordan Meserole with questions including mailing address to pay by check.
Activities:
Tailgate games like cornhole
Silent Auction
Option to swim if the weather is nice
Transportation:
For those without a car, we recommend an Uber/Lyft. It is about 40 minutes from Center City, and 25 minutes from the Philly Airport or West Chester.
We also suggest carpooling! If there is enough interest, we will offer to pick up people from Center City who may not have a car.
If you want to sign up to request a ride, click here to fill out the form.
(Or, if you're willing to lend a ride, fill out the form too!)
_________________
MENU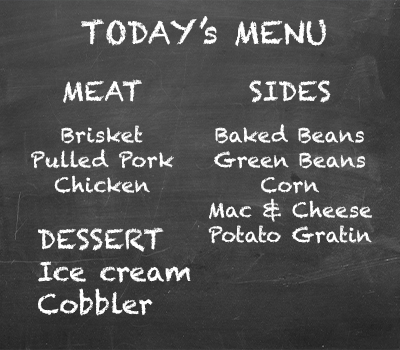 Beverages: Water, Tea, Dr. Pepper, Sodas/Bubbly water, Lemonade, Beer, Hard Seltzers
_________________
SPONSORS
We are seeking event sponsors to help maximize the scholarship funds we raise.
Sponsorship levels are:
$300 – "Good Bull" title sponsor
(Includes: six tickets to event, option to have a banner or informational table displayed, logo/name displayed on table tents, logo/name included on the next two club emails to entire roster, logo/name displayed on website)
$150 – "Blue Bell" level sponsor
(Includes: four tickets, name displayed on table tents, name/logo placed on all ice cream tubs and logo prominently displayed on ice cream table, logo/name displayed on website)
$75 – "Maroon" level sponsor
(Includes: two tickets to event, name displayed on table tents, name on website).
_________________
AUCTION
To help raise money for our scholarship fund, we will have a silent auction.
If you're interested in donating an item to the auction, please
email us at DelValAMC@aggienetwork.com
We turn away no item, no matter how small! Even WaWa gift cards!
These items are currently featured in our auction:
| | | | |
| --- | --- | --- | --- |
| TBD | TBD | TBD | TBD |
| TBD | TBD | TBD | TBD |
| TBD | TBD | TBD | TBD |
_________________
VOLUNTEER
Interested in helping out? Fill out the form below and we'll contact you!
_________________
TRANSPORTATION
Want to come to the BBQ but don't have an easy way to get there?
Willing to offer a ride to an Ag that may live near you?
Fill out the form below and we will attempt to match up Ags for carpooling!
(Note: we will not share your info publicly, including directly with a possible driver or rider.
We will discuss information with you first before providing out your contact info
with another person, and we will remain involved in those planning discussions.)